Street Department
The City of Kosciusko Street Department is responsible for many duties that help keep our city clean and operating smoothly. Some of the duties that are under the direction of this department are:
Picking up debris (yard waste and rubbish) from streets
Keeping the Square clean and litter-free
Maintaining grass in the common (public) areas of the City
Assisting other departments as needed
Assisting with the activities of the KAP
Cleaning up after storms
Leaf pick up in the fall
Operation of the Street Sweeper
The Street Department Superintendent is Howard Sharkey (kowastewater@yahoo.com),
You can call City Hall at 662-289-1226 and someone will have the Street Department get in touch with you if you have a problem.
The Street Department is located at:
680 West Jefferson Street
Kosciusko, MS  39090
Wasterwater Department
The Wastewater Department is on call 24 hours a day, seven days a week. If you are in need of their service you may call the numbers below and someone will get in contact with them for you.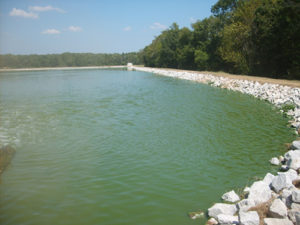 The Superintendent for the Wastewater Department is Howard Sharkey (kowastewater@yahoo.com)
Day
662-289-1226 (City Hall)
Nights and Weekends
662-289-3131
The Kosciusko Wastewater Department is located off Highway 43 South. There the City has a 52 acre HRC Lagoon. In addition to this lagoon, another is located on the Eastern side of town and it handles the city's domestic wastewater.
The Department has the latest equipment including a Vac-truck, Video equipment that can be placed in the main lines, and some service lines to locate problems before digging.